4 Dimensional Sod Blend
Our premium sod blend is the best chance your lawn has to be successful and healthy in Southwestern Ontario. Our unique combination offers water conservation, fewer chemicals, fewer fertilizers, the ability to self-repair, fight weeds and grows in full sun or shade while maintaining an attractive lush green colour. Rigorous testing has developed the optimal sod blend for our area, and you get to enjoy the benefits.
University testing concludes our 4 Dimensional blend has superior sod strength, fine lush texture, excellent density, and beautiful deep colour. If your sodded lawn area has full sun and shaded areas, this sod blend will flourish and is among the few sods that have been developed to. If you are looking for any of these qualities, choose our sod and have it delivered anywhere you need it in Southwestern Ontario.
These features are based on well established mature lawns to reach water conservation. See our watering schedule page for our suggested new sod watering schedule. Your new sod lawn will be durable in just a few weeks. If you are installing sod on your own, see our sod installation page. For a list of how a sodded lawn can benefit you and the environment see our sod benefits page on our sister site.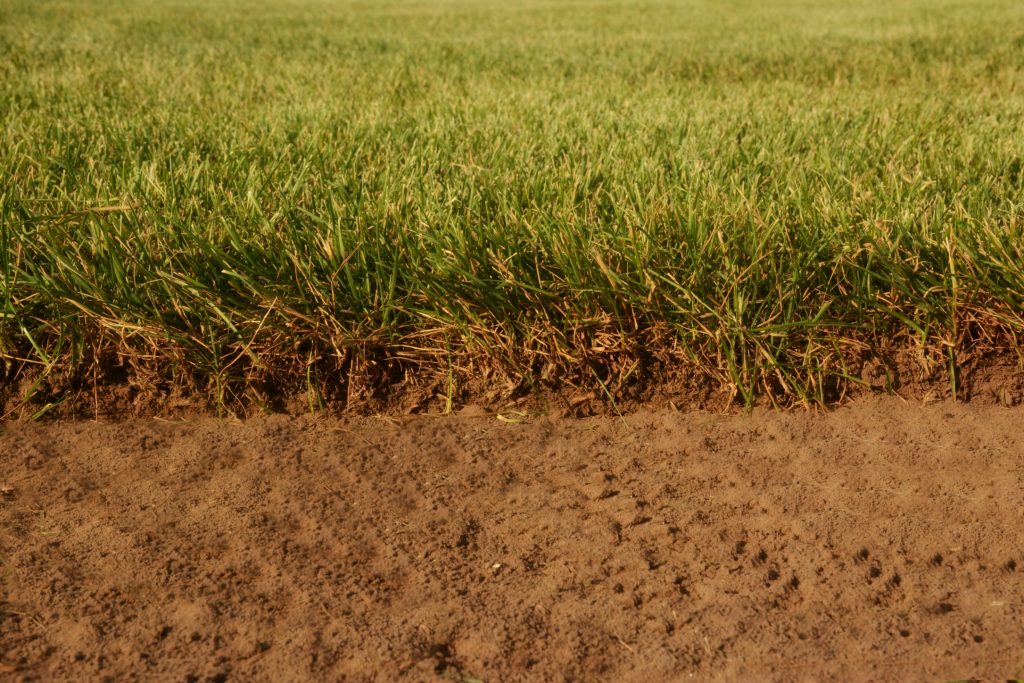 Our sod farms are produced with the best soil composition as recognized by Ontario's Ministry of Agriculture, Farms, and Rural Affairs. The soil composition "sandy loam is the best soil for sod production. Although sod will grow on muck or organic soils, the yield is much lower. Harvesting is very difficult on sod that is grown on heavy ground or clay because it gets too heavy when it is wet and too hard when it is dry."
We are also members of NSGA and TPI. The Nursery Sod Growers Association of Ontario maintain high standards of turfgrass sod quality. We are listed under our company division Strathroy Turf Farms.
Our reputable grass seed supplier is Jacklin Seed Company. Jacklin® is known as the world leader in breeding and production of Kentucky bluegrass varieties.
Learn more about our blend on our London area website http://londonsod.ca/